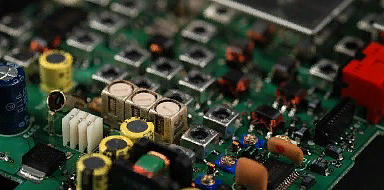 Electronic waste
Scrap of electronic products is a multi-component type of secondary raw materials containing precious metals:
gold ≤ 0.70 %
silver ≤ 2.00 %
platinum ≤ 0.01 %
palladium ≤ 0.03 %
The demand for electronic scrap recycling continues to grow, as the applications for computer and information technology increase, while the life cycle of electronic products stays rather short.

Most precious metals containing elements are found in radio devices, telecommunication equipment and equipment control units (ports, chips, circuits, transistors, diodes, relay switches, resistors, safety fuses, capacitors).

In the process of removal of parts and components from the devices, groups of secondary raw materials are formed. Such raw materials require special processing technologies for the extraction of valuable metal fractions.