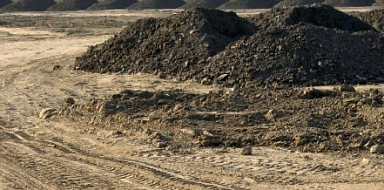 Concentration residues
The development of precious metals mining from primary and placer mines causes accumulation of a significant volume of precious metal containing tailings:
gold ≥ 15 g/t
platinum ≥ 15 g/t
The precious metal-rich waste of mining companies, which use gravity technologies, is represented by concentration and recovery middlings.

Precious metal losses in concentration and recovery middlings reach 10+ %. Such losses are caused by the fineness of the metal, morphological parameters, heavy minerals, experience of the stuff and other factors.

Concentration and recovery middlings are a source of precious metals. They can be further processed at modern specialized metallurgical plants.