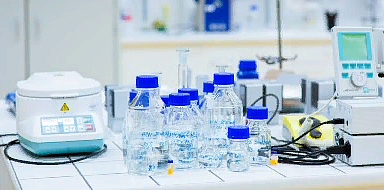 Analysis
Precious metals containing materials are characterized by a wide range of concentrations of the analyzed elements, their different ratios and a variety of associated components.
In the chemical analysis of precious metals, there are various methods that are used for qualitative and quantitative determination of their content in various materials.

Chemical analysis is also used to prepare metallurgical balance sheets and financial settlements with suppliers of precious metals.

Analytical control supports the entire precious metals production cycle: geological exploration, acceptance of raw materials for processing, control of technological processes, certification of semi-finished and finished products.
Laboratory Set Up and Audit

A modern laboratory, with a variety of materials research methods and increasing product requirements, is a crucial stage of the production cycle. The results of the laboratory directly affect the producer and consumer in the assessment of reserves, analysis of mineral and man-made raw materials, technological products, pure metals and alloys.

The effective functioning of the laboratory requires continuous improvement in equipment, analysis techniques and quality management system support.

Euro Recycling Group services:

achieving project performance
quality management system setup
assistance in purchasing equipment and measuring instruments
optimization of the structure, functionality and operational activities
development of normative and technical documentation
assistance in obtaining LBMA «Good Delivery» status (Au, Ag, Pt, Pd)

Raw materials suppliers and processors

The precious metals market is full of materials that need to be processed to recover valuable components. The sources of such materials in their original natural, as well as man-made forms are: subsurface rock and spoil heaps, gravity and flotation concentrates, production waste, electronic waste, solutions, salts, alloys, master alloys, spent industrial and automotive catalysts.

Determining the composition and content of precious metals is often difficult.

Euro Recycling Group services:


advice on sampling specific precious metals material
analysis of all types of materials with any precious metal content
advice on the choice of analysis methods and laboratories
arbitrary analysis in independent accredited laboratories